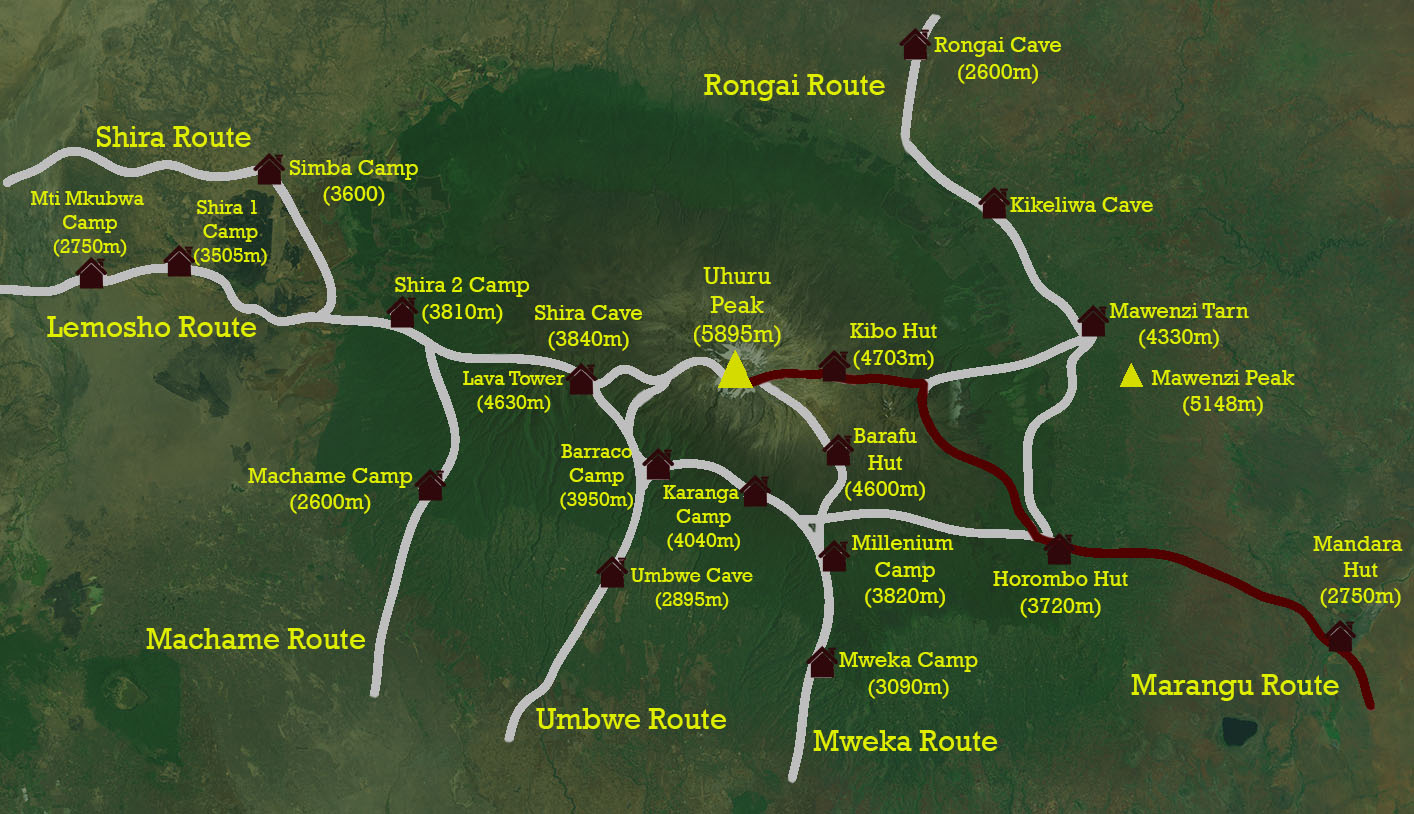 Marangu Route
| Number of people | 5 Days | 6 Days |
| --- | --- | --- |
| 1-2 People | $1782 | $1840 |
| 3-5 People | $1725 | $1782 |
| 6+ People | $1667 | $1725 |
Machame Route
| Number of people | 6 Days | 7 Days |
| --- | --- | --- |
| 1-2 People | $1897 | $1955 |
| 3-5 People | $1840 | $1897 |
| 6+ People | $1782 | $1840 |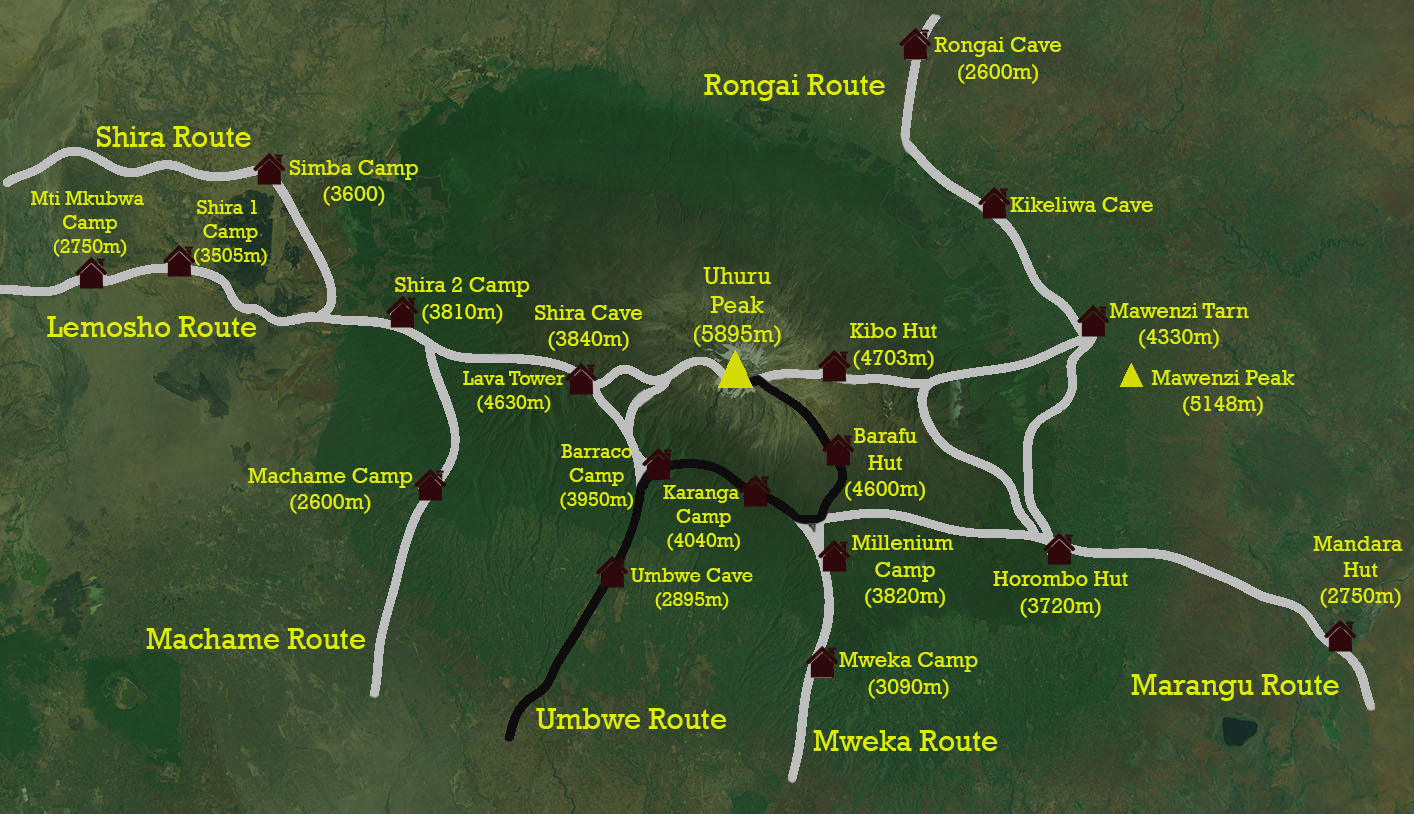 Umbwe Route
| Number of people | 5 Days | 6 Days |
| --- | --- | --- |
| 1-2 People | $2012 | $2070 |
| 3-5 People | $1955 | $2012 |
| 6+ People | $1897 | $1955 |
Lemosho Route
| Number of people | 7 Days | 8 Days | 9 Days |
| --- | --- | --- | --- |
| 1-2 People | $2300 | $2357 | $2415 |
| 3-5 People | $2185 | $2242 | $2300 |
| 6+ People | $2070 | $2127 | $2185 |
For all other routes, please Contact Us to customize a trip perfect for you.
What is included?
Kilimanjaro National Park fees
Meet and assist on arrival at Kilimanjaro International airport by Ringo
Expeditions employee
2 Nights accommodation in Moshi (3 star hotel you will need to pay extra if you want to have a 4 or 5 star hotel)
Transfer from hotel to route starting point and return upon completion
All hut and/or camping fees
Guides assistant guides porters and cook including salaries
3 meals per day on the mountain plus snacks where applicable including eating utensils
Camping equipment on Machame/ Shira/ Lemosho/ Rongai & Umbwe routes (tents)
Portable oxygen for emergencies (returnable on completion of climb)
Certificate of successful completion
Tanzania government taxes
What is not included?
Round-trip airfare to and from Kilimanjaro (JRO airport)
Travel and visa documents
Health requirements
Optional travel insurance
Tips for guides and porters
Additional equipment rental (walking sticks sleeping pads etc.)
Personal items
Soft drinks (plenty of water will be provided for hydration)